The top Hordeside guild on my server was able to grab the server first for
10 man
Algalon
, thereby completing the
quest
. They announced it in trade that they were going to start the event soon and everyone clustered around the sculpture near the Alliance bank (South).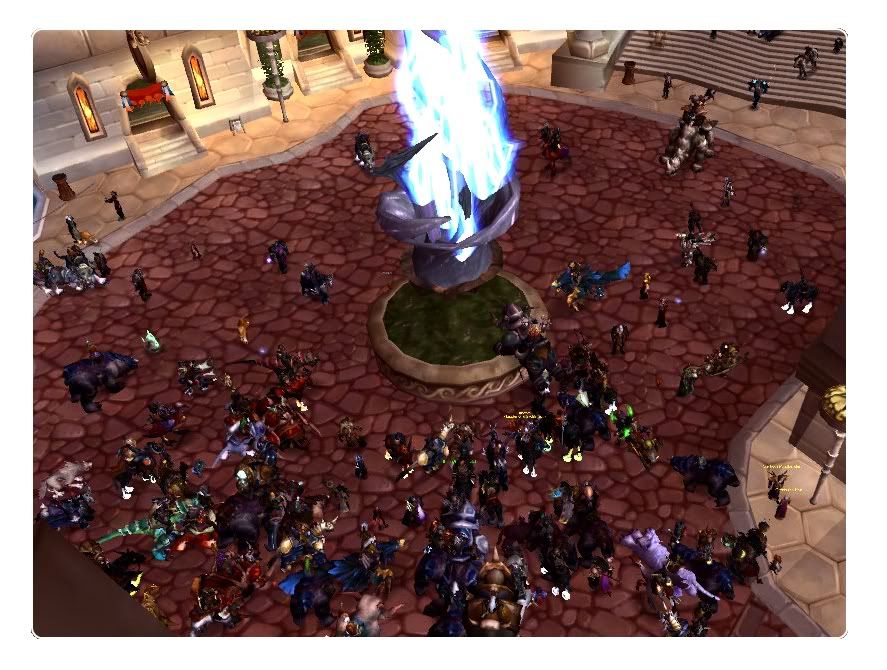 I liked the event but it seemed people felt gypped as we got a scripted speech from Rhonin, de facto leader of Dalaran. I just thought it was cool how night turned into day from the blazing light arising from the sculpture. The speech also reminded me of the
Independence Day
speech made by the President, "We will not go quietly in to the night!"
I think even after patch 3.2 comes out, I will always want to kill 10 man Algalon. Heroic Algalon is a near impossibility for me right now =T
Anyway, I hope some of you experience this event. Till next time!
Happy 4th of July!