Most raiders know of
Divine Intervention
, the paladin only spell that kills the user and places a bubble of immunity on the target. The target is immune to all damage but cannot move or cast anything until the buff wears off after 3 min or until they click it off themselves.
I actually leveled all the way to level 70 in TBC and as a fresh 70, I was talking to a fellow holy paladin about DI and how useless a spell it seemed to be. I remarked that what was the point of a spell that killed yourself and thought it was a very quirky spell.
DI a person that can resurrect!

What is the point of DI-ing someone that can't rez? You only save yourself the repair bill and

still

have to run back. The only exception to this was if they were an engineer and could use jumper cables.

DI the person in a safe spot!

Even if the person could rez, it would be moot if they would automatically aggro the mobs/boss once they reset. The only benefit to DI-ing would be that you didn't get a repair bill. The only possible saving grace to this would be if you had a SS and had died in a good spot.

Don't DI too early!

It can be hard sometimes to figure out when exactly to make a run for it and DI because sometimes on progression nights, those tries that are too close to call might just be the tries where you get a first down. So if you DI too early, it's frustrating if the raid wiped at 1%.

Don't use DI by accident!

I used to have DI next to LoH and I used it once by accident when I meant to use LoH. I changed my action bars right away after that incident.

Make sure you know exactly where your DI button is and use it.

Usually when you need to use DI, you don't have the luxury of searching for it in your spell book. Have it in an easily accessible spot.

I know this is a bit of a fluffy post but I was inspired to make this post after our group wiped on attempts for certain 5 man group Heroic achievements for the
Glory of the Hero
.
Our tank was a prot pally and I implored him to DI me during a failed try but his response was, "I don't have the reagents!" I quickly traded him the reagents but to no avail because "I don't even have DI on my action bars, lol" -.-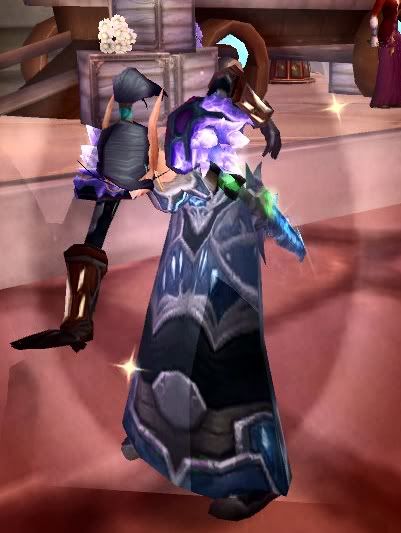 Anyway, I'm only 1 achievement away from the red proto drake -
the 20 min Occulus run
. Wish me luck!
Till next time!