I've never been on the PTR before but with the severe mana regen nerfs incoming to holy paladins, I knew that I wanted to experience for myself how bad the nerfs really were before passing judgement.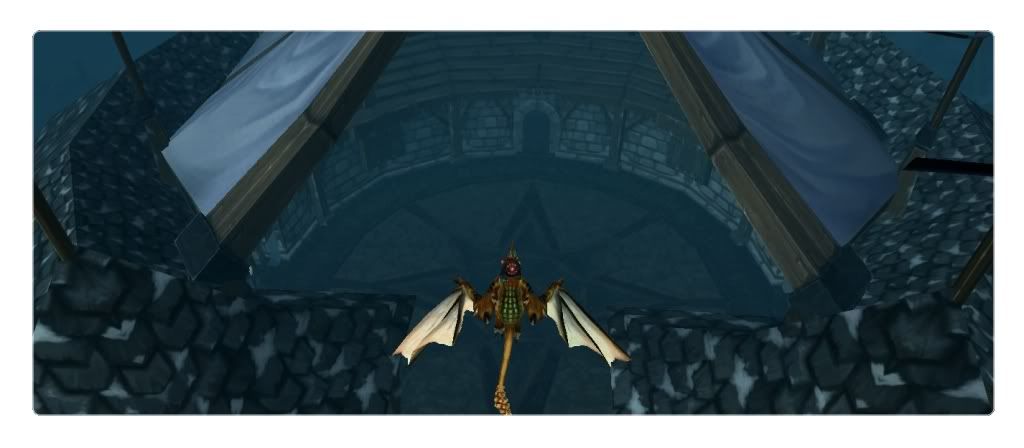 I wasn't able to copy over my main in time but a premade paladin character was successfully copied over. The paladin got a lot of sweet gear for all 3 specs for PVE with full sets of T8.5 and complete Deadly gear for PVP, pretty nice hook ups.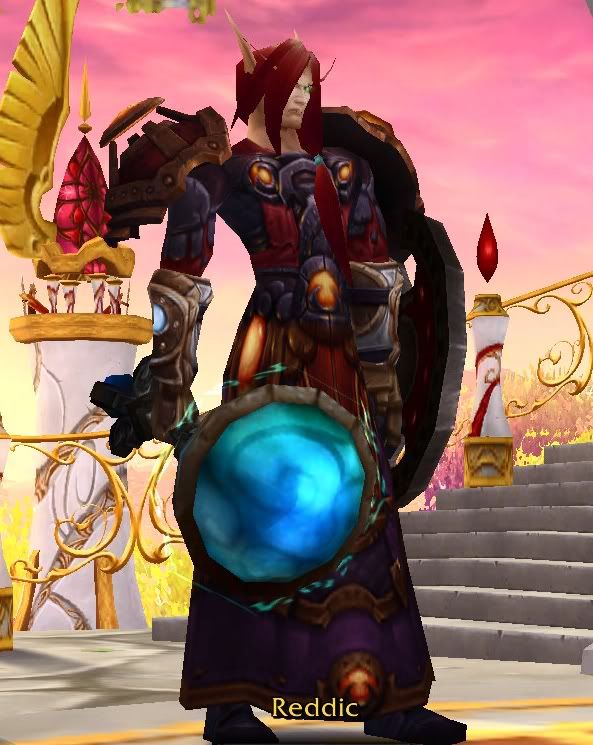 I wasn't completely happy with how the holy set for the premade paladin turned out but I got to see the
Mimiron 25 trinket
, score! With that said, the enchants for all the gear was pretty funny such as PVP res enchants for shoulders/head for PVE gear and
really
weird enchants for the tank set.
It seems Blizzard wants Holy paladins to focus on smaller mana pools and lower crit/haste for more SP/mp5, which is a change I don't really agree with and it feels awkward. To test out some of these raid settings, I managed to get into a raiding guild within the first few minutes of logging into PTR. I healed the new boss for 10 man Vault with no meta gem and completely bad enchants! The new 10 man boss in Vault seemed too easy IMO.

Grid kept messing up for me so I had to heal using the default UI, which is horrendous since it won't show Beacon or Sacred Shield and I have to manually target to check the timer on it. It was weird having to Beacon the MT and never heal him, I habitually kept targetting him and casting a heal, then having to stop myself. I also had to remember who I SSed so I wouldn't overwrite my own FoL hot. Healing was very awkward but at that high gear level that they start you out with (I had about 2200+ SP, ~300 mp5, 27k mana, 24% crit, 500 haste), it was doable.

I gotta say that I did notice a very distinct lack of mana regen as I would nearly oom just doing a few HLs casts. The changes/nerfs were very disappointing.

If anything, DP should have the MS effect removed to compensate for our

severely nerfed regen

. I also really felt that my overheal was skyhigh from watching my combat text mod (I didn't have recount) but I had to overheal in order to guarantee a steady stream of constant healing on the Beacon target, the MT.

Eventually after the raid, I found my way to the T9 vendor but I could only purchase the lowest T9 available to us. The DK/pally T9 sets were buggy as I could actually purchase some DK pieces for tanking and both T9 class sets didn't have their T9 set bonuses available. I'm hoping this means that they are being reworked as the T9 set bonus for healing paladins are horrible! I felt the T9 was a bit better than T8.5 but I didn't get a chance to compare as the PTR server got reset.

Overall, I think I can get used to the nerfs but I feel

really gimped

and really

much less useful

. These changes punish raids that have more than 1 holy pally IMO as druids/priests/shamans will be much better at healing. Paladins seem to have lost their synergy with the rest of the heal team and are like the

odd man out

.

So that is my initial impression of the PTR. I've given feedback in the hopes that Blizzard will realize they went too far with their nerfs but honestly, I doubt it as Blizzard tends to be neglectful of paladins and their concerns.

PTR also had a lot of bugs such as this one: