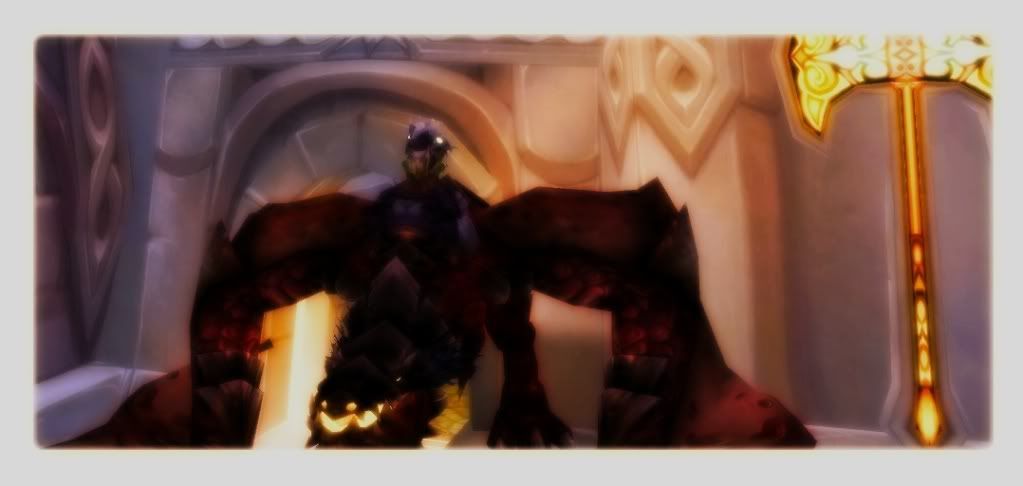 I love that it is
red
, I can finally put away my
green proto drake
=)
So far, the new 10 man guild has been doing well though we still need to recruit more people for a more stable roster. Easier said than done, of course.
However, we have cleared 10 man Ulduar (except for Algalon) and done a bunch of hard modes. Our newest Achievement was
I Choose You, Steelbreaker
and I got the
quest item
! I can't wait to work towards unlocking Algalon =D
Till next time!